Team QACraft Celebrates the Grand Opening of its New Office
We had limited talents and there wasn't much space for us in 2017, when we began our journey. That was the beginning of our company. At that time, our team's strength was minimal, but our commitment, focus, and vision were at their highest. With our limited resources, we put up a lot of effort to completely satisfy our clients. Over time, as more talented individuals joined our team, it grew. With every day that went by, we learned something new and used it to get better.
We are excited to announce that QACraft in Vadodara (India) has moved to a new location.
"FF-113, S9 Square, Near Lillleria Party Plot Sama-Savli Road, Vemali Vadodara – 390008 Gujarat"
Location Map: https://goo.gl/maps/2S1PyVc3ZPB6pXtn7
The celebration of this new milestone began with a Puja, which was followed by Lunch, and was officially inaugurated by Mr. Rahul Bhatt (CEO at QACraft).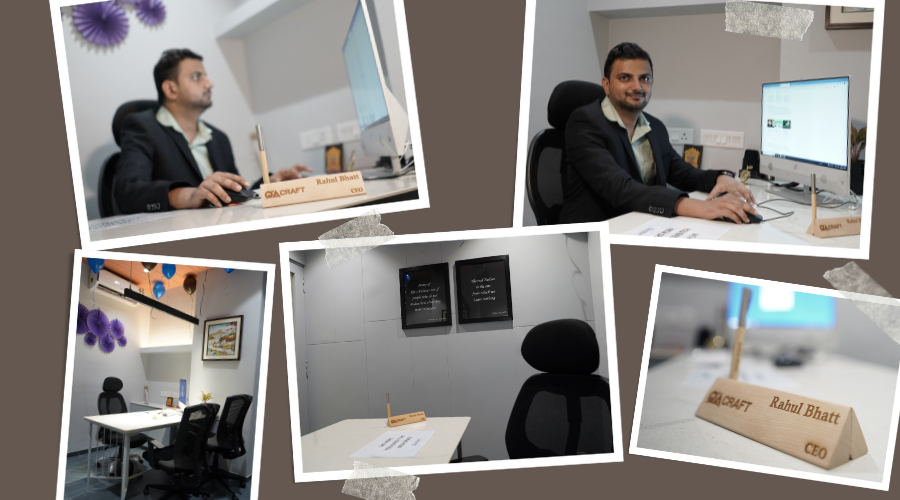 While we are happy in our new place, there are a number of motivational factors, such as space, visibility, location, and environment, that led us to make this change.
Overall, it has been a thrilling adventure for us. We appreciate everyone's assistance with the move and journey. We are now anticipating achieving more. With the help of our team, we will maintain putting smiles on our clients' faces through our successful work and assistance.